Gastronomy

Would you like to celebrate a special Christmas Party at the "Romantic Christmas Market at Thurn and Taxis Castle"?

In a very exceptional atmosphere in the Café at the Castle Grounds you have the opportunity to experience an unique evening!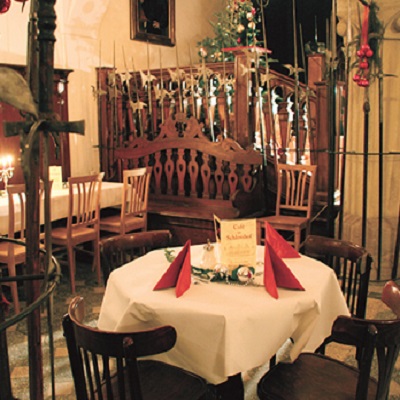 "Caf

é

im Schlosshof" ("Madonnensaal")*
The stateroom of the east wing- the "Madonnensaal"- invites you to enjoy a delicious meal in royal ambience. Far from the hustle and bustle, you will forget the everyday life while on these exceptional premises.
Up to max. 70 people or max. 120 people for a stand-up reception
8.00pm-11.00pm: 2.080,00 €
All prices are specified inclusive of the value added tax (VAT).
There is a minimum consumption fee of 25,00 € per person for all reservations.
Blocking time reduction: 180,00 € per hour.